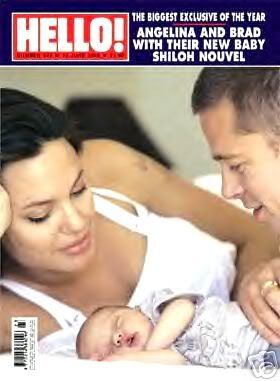 There has been much stupor and clamor for Angelina Jolie and Brat Pitt's little girl, Shiloh Nouvel Jolie-Pitt. And there has been this magazine that says that indeed, this is the couple's little girl.
However, some magazines are saying that this may not be real for a company has said that they would be getting the exclusive photos, which up until now has not been shown.
Have they been scooped? The answer's up to you.